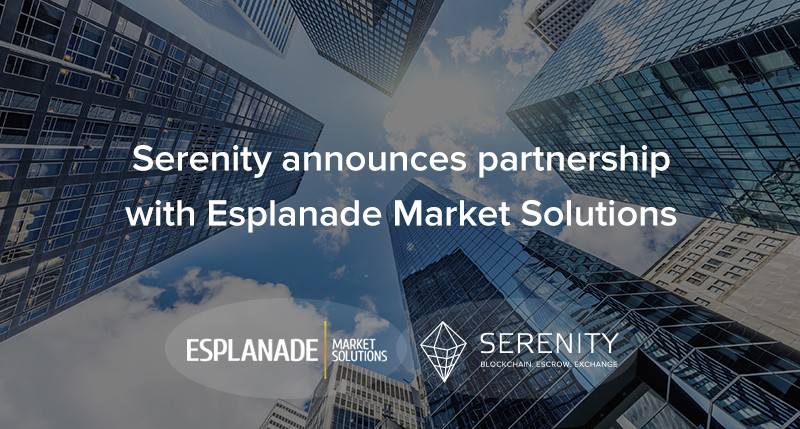 We are pleased to announce that Esplanade Market Solutions partners with Serenity.
Esplanade Market Solutions is a leading brokerage company that provides the widest range of services and makes every effort to create a comfortable environment for online trading. Esplanade Market Solutions is characterized by financial stability and high growth rates of main financial and economic indicators. Esplanade Market Solutions ideally combines experience and professionalism of each employee, unity and high efficiency of the team, constant improvement of trading conditions and the range of available tools by adding new and interesting items of trading, comprehensive care for each client.
Esplanade Market Solutions is indeed a client-oriented company. This said, the company is working to further improve its services. Stability, perfection and close attention to detail is what makes Esplanade Market Solutions different from competitors.
According to the Esplanade Market Solutions, "Serenity is a project that has every chance to become a game changer in the financial industry in nearest future. It is a first blockchain-based market place for traders and foreign exchange brokers. We support efforts that Serenity undertakes to bring more transparency to financial market as well as more protection and confidence to traders." CBDO of Serenity Alexander Stanovoy added: "Esplanade Market Solutions is a well established firm with a great team and impressive product portfolio. We are glad to welcome Esplanade Market Solutions among our partners and we are confident in the productive cooperation with the company in the future".
More information on the publication is available.
Sincerely, Esplanade Market Solution